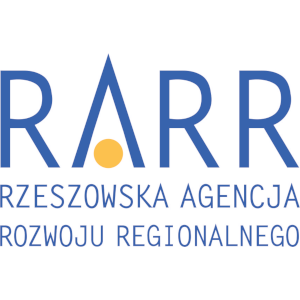 Rzeszow Regional Development Agency in Poland - Project Coordinator
The objective of the Rzeszow Regional Development Agency (RRDA) is to support the development of the Podkarpackie Region in Poland, to improve the quality and standard of life of its inhabitants, to advertise the possibilities offered by the region, including its outstanding natural landscape, tourist potential, as well as to promote a new image of the Podkarpackie Region as a modern, innovative and economically developed region. RRDA is a one of the key regional institutions supporting social, economic and technology growth of the Podkarpackie Region in Poland, as well as significantly affecting the national and international development in these areas through the implementation of diversified initiatives and projects.
RRDA is a public institution (non-profit association of regional government) established in 1993 by Self-government of Podkarpackie Region (Policy Maker – Managing Authority of Regional Operational Programme of the Podkarpackie Region) for the development of cooperation at regional, national and international level, including responsibility for the development and implementation of projects.
Website: www.rarr.rzeszow.pl
Danmar Computers LLC, established in 2000, is a private company operating in the field of Information Technology and providing vocational training in this field. Danmar has experience in developing modern Web and mobile applications that are used for educational purposes. Danmar also has long-term experience of carrying out European projects within which the R&D staff conducts research and prepares trainings tailored to the needs of various learners. It has successfully implemented over 90 projects within Grundtvig, Leonardo da Vinci, Progress and recently Erasmus+. Besides being the technical partner, in many of these projects Danmar is responsible for designing and coordinating dissemination strategies. Danmar Computers is the developer and provider of AdminProject, the on-line system for management of European projects.
All activities of the company are based on wide and well-established cooperation network, both at national and international level. The national networks include training and counselling institutions, universities, schools, non-governmental organisations, as well as private sector companies. International networks include partners of various profiles coming from every European Union's country. Danmar Computer's mission is the promotion of life-long education and assurance of equal access to education for everyone with the use of modern technology.
Website: www.danmar-computers.com.pl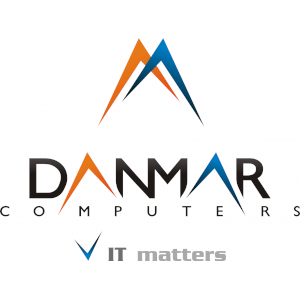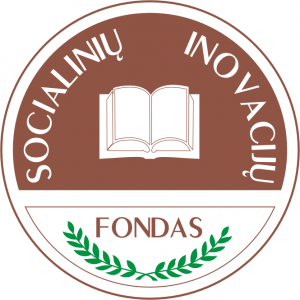 Social Innovation Fund (SIF)
was established in 1994 and became recognized as an extremely effective Lithuanian non-governmental organization working in many different spheres such as democracy building, women's rights, gender equality and diversity, as well as social inclusion of socially disadvantaged groups (unemployed, disabled, immigrants, youth-drug users, women survivors of domestic violence, trafficking and prostitution, etc.).
During more than twenty years,
the SIF has been involved in more than 100 different national, European and international projects partnering with NGOs from many countries. Organization has been and is involved in many projects aimed at increasing employability options to target groups as well helping our target groups to recognize and pursue new entrepreneurial opportunities including social entrepreneurship and starting new enterprises. From year 2010 one of the priorities of Social Innovation Fund (SIF) is to educate young people, especially young women with disadvantaged background, young mothers, and young people with fewer opportunities, including disabled young people, young people Not in Education, Employment, or Training (NEETs). Website:
www.lpf.lt
Sea Teach S.L.
is an SME, operating as both a Sea School and as Charter Agency since 1999 in the touristic "hotspot" of the Balearic Islands. It is also a regional VET and Adult Education Centre and its courses are attended by students from many different EU Countries whose ages range from 18 years upwards.Sea Teach uses its business experiences to improve the status quo for problems the company encountered in its daily operations. These include:
Awareness raising and proposing a core curriculum system as solution for the problem of nonrecognition of qualification of professional skippers across Europe.
Improving the career prospective of seasonal tourism workers and low-skilled persons through the development of a new assessment tool for the validation of informal transversal skills. The VALITS Validation tool has been recognized and used by national employment agencies in Spain and Austria.
Developing maritime training curricula and specialist courses where skills gaps were identified.
Website:
www.sea-teach.com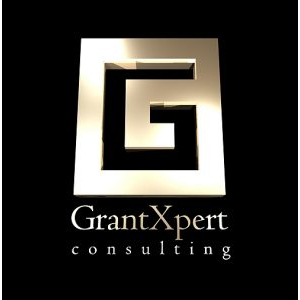 GrantXpert Consulting
is a private SME company founded in 2009 in Cyprus. GrantXpert is a one-stop shop for European and National Funding Programmes, and is both an expert in proposal writing and project implementation. The company employs a number of expert business consultants, with long-term experience in the submission of proposals and in the implementation of projects. The company has established a track record for successful applications to a number of European programmes, as each employee specialises in specific funding opportunities. Moreover, the company is specialised in developing and delivering training sessions, with a focus on soft-skills building in the areas of leadership, entrepreneurship, employability, innovation management etc. The company is an active stakeholder in the Cy and EU start-up and entrepreneurial ecosystem, and as such is implementing a big number of projects in these areas. At the moment GrantXpert employs 10 expert consultants on EU funding and also collaborates with a number of expert grant writers from Cyprus and across Europe on a project basis. Website:
www.grantxpert.eu
Mindshift is a start-up HR Consultancy established in 2017 in Lisbon, with a strong focus on digital-based solutions. Mindshift operates in Portugal in the following core areas of business: #competences development: coaching, training and mentoring blended programmes; #competences assessment and development centres;#career management and personal developmental plans;
#attraction, selection and onboarding of young talent to integrate corporate trainees programmes;
#preparation of people for digital transformation;
#social media strategies.

Website: www.mindshift.pt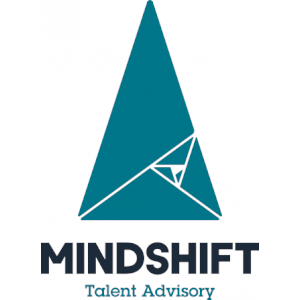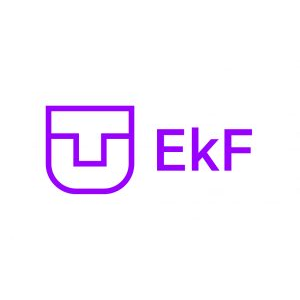 Technical University of Kosice
Technical University of Kosice
is a public university dealing with university teaching and international cooperation in the area of research and education, fostering links with institutions in private and public sectors and thus responding to their needs and to the needs of society in general. TUKE caters for a wide range of educational needs not only in the East-Slovak region, but throughout Slovakia and Central Europe, as in many specializations it is the only centre of education and research in this area. Website:
www.tuke.sk